Sferra Bedding & Sheets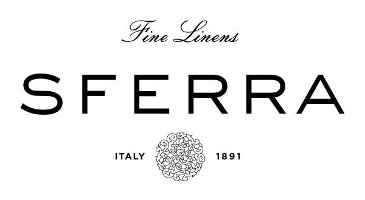 Sferra Bedding for Sale

Complete Sferra luxury bedding & linens line for sale at J Brulee Home.
Sferra Linens are one of our best selling bedding and sheet options due to their high quality fabrics from well regarded fabric mills in Italy, usually woven from 100% Egyptian cotton, and include the popular and top selling Sferra Celeste, Giotto, Milos, Giza 45 and more.

Besides being known for their high quality sheet options, Sferra also creates a range of functional and beautiful luxury bedding for a variety of styles. Their look typically is timeless and classic luxury, but Sferra also delves into the modern and contemporary looks and creates styles that will appeal to both men and women.

Sferra can also be found in hotels, bed and breakfasts, and other hospitality environments, and sells a wonderful line of Italian woven Egyptian cotton percale sheets and bedding called Grande Hotel, which is a wonderful entry level luxury sheet option that is quite popular.

Most Sferra bedding that J Brulee sells is woven in Italy due to their long history of creating beautifully made fabrics that go into high quality luxury sheets and bedding.



Click to read more