Ann Gish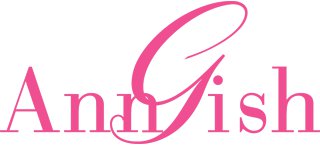 Ann Gish is primarily known for her wonderful silk bedding - duvet covers, pillows, coverlets and more. Working with various silk types, such as Charmeuse, Dupione and Taffeta, Ann Gish creates a wonderful and romantic look and feel in luxury designer bedding that can go from modern and contemporary to rustic and homey.

Ann Gish creates bedding that is both elegant and also easy and pleasurable to live with, achieved through a marriage of form and function. Luxury bedding created for the senses - the feel, color, texture, shape and scale, and even the sound fabric makes as it is moved or touched. Ann doesn't limit herself to just silk fabrics however. Linen and cotton also make an appearance in her bedding collections.
Silk Dupione:

This type of silk has a look similar to raw linen, some slubs (fabric imperfections) are inherent in this type of fabric. This kind of silk bedding will tend to look the most rustic.
Silk Charmeuse:

This type of silk is what most people associate silk with - that ultra soft touch and drape of fabric with sheen. Wonderful option for silk sheets.
Silk Taffeta:

This type of silk is stiffer than Dupione and Charmeuse which gives it the most body.
Click to read more